Not a Science Person
is an interactive exhibit that asks visitors, "Do you see yourself as a science person?" Through a series of prompts, each person is invited to reflect on their science experiences growing up and how those experiences affect their relationship with science today. 
The exhibit culminates in a community-built data visualization made from LEGO bricks.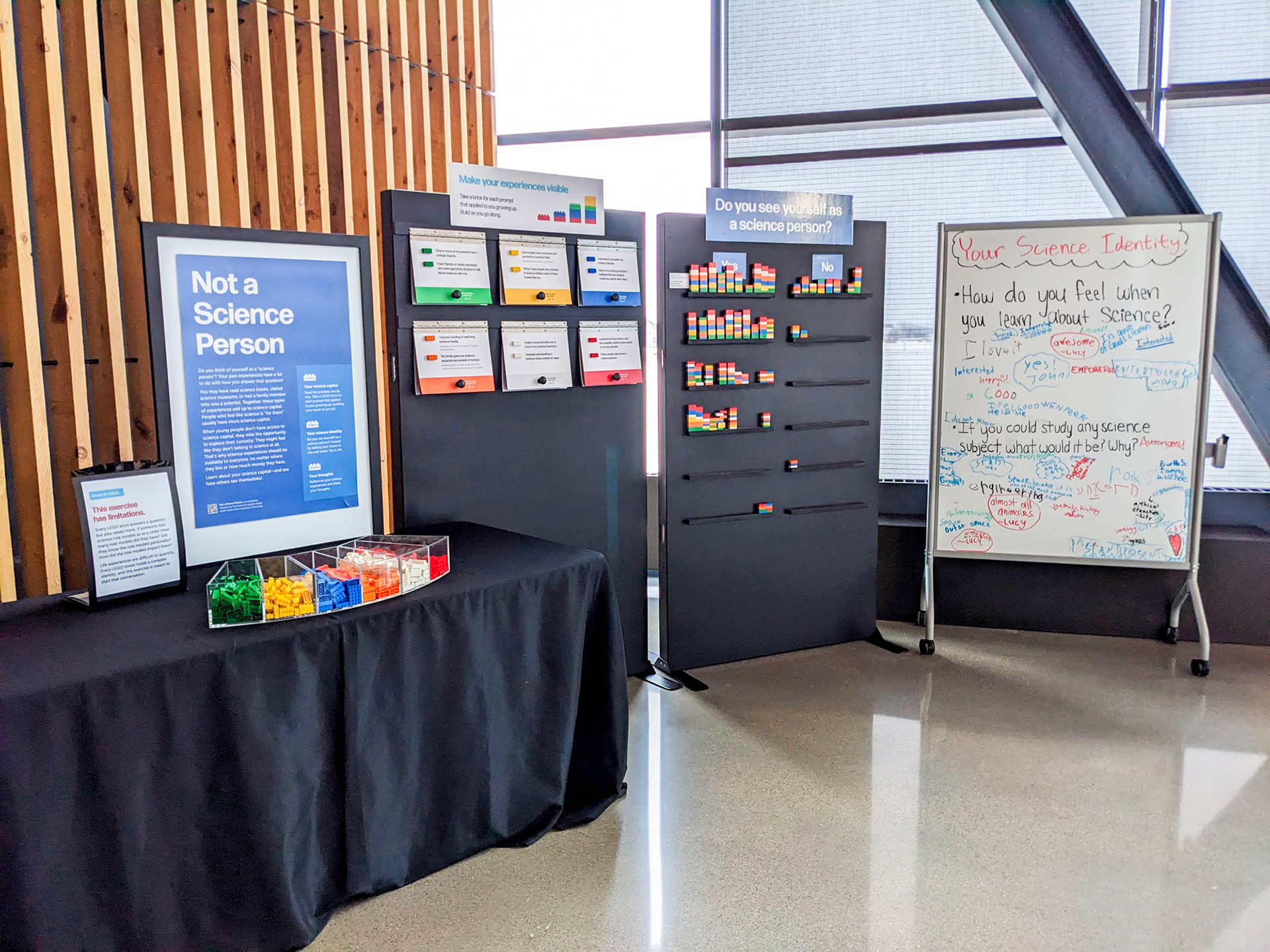 Not a Science Person was my senior thesis for the graphic design BFA program at the University of Minnesota. It was transformed into a traveling exhibit by the Bell Museum, and has been exhibited at the Bell and other STEM events in the Twin Cities. 
If you or someone you know are interested in exhibiting Not a Science Person, contact me at 
rosecylam@gmail.com
.
Going into this project, I wanted to make my exhibit interactive to take full advantage of the physical medium. I also wanted to incorporate the topic of science identity, which I had explored in my thesis paper.
I created a functional and minimal exhibit brand that pairs the LEGO colors with accessible typography.

During the week-long senior exhibition, over 150 people added their LEGO towers and minifigures to the wall.